Angel Healing for the

Spiritual Entrepreneur

FREE Meditation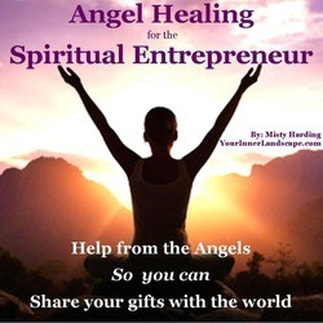 Do you have that KNOWING within that YOU are here to make a difference in the lives of others?

Is your soul wanting you to do what you really love and help others, but you just can't make yourself take the steps?

Is it hard for you to promote yourself and your abilities?

Do you turn off that inner voice and listen to other's beliefs instead? or maybe put their needs first?

You have gifts AND know they are meant to be shared.

If so, this is for YOU!

Your true authentic voice & NOT fear. FEAR is what keeps us small and in resistance. Think about how things may look in a year's time if they stayed the same? Can you cope with that? Or do you feel you just HAVE to be out in the world contributing to humanity?

• NOW is the time, when you are being called to your Divine truth.

• YOU are being awakened & YOU are here for a big reason.

You are being called upon right NOW. Listen to your guidance!


A 30 minute healing session with the Archangels to:
Remove blocks you have to putting yourself and your gifts out in the world

Release resistance to inviting people to work with you
Heal past life issues around being a healer/intuitive
Connect with your clients
Take that first step on your path