Archangel Jophiel - Divine Gifts
Click to Enlarge
Archangel Jophiel "Beauty of God"
Archangel Jophiel of Heaven and the Angels of Wisdom will:
Bring you the gifts of Wisdom, Illumination, Inspiration, Intuition, Joy, Bliss and Soul Illumination.
Help you with self-reflection and honesty to self.
Connect you to your Higher Self.
Activate and align your mental body.
Help you to absorb information and understand your life patterns.

and much more.....just ask!!!
Ingredients: Essential oil blend of: Lavender, Orange, Peppermint, Lemon, Spruce, Geranium, Ylang Ylang, Helichrysum, Sandalwood , Frankincense, Angelica, Cedarwood, Myrrh.
Distilled Water, Almond Oil or Sea Salt, Magnesium Sulfate USP & Sodium Bicarbonate.
**Not for internal use**
Each Archangel Essential Oil Creation is available in:

2oz Misting Spray Essential Oil Blend

5ml Essential Oil Blend with almond oil
16oz Bath Soak
5ml Pure Essential Oil Blend (for diffuser or practitioners)
More about Archangel Jophiel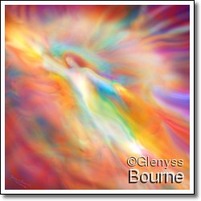 Archangel Jophiel and the Angels of Wisdom will
Wisdom & Understanding from the Mind of God
Cleanse, activate, heal, balance & align your mental body
Ask to help understand & translate messages you receive
Illumination removes the density of negativity created by human thoughts/feelings through honesty & self-reflection
Currents of light to flow around brain
Suggested Invocation:
"Archangel Jophiel of Heaven and the Angels of Illumination connect me with my higher self and the Mind of God. Help me to clearly see all things with wisdom, Knowledge, understanding, and give me the inspiration to live my life fully as my true self in oneness with God. Thank You! Thank You! Thank You!"