Archangel Zadkiel - Divine Joy





Click to Enlarge
Archangel Zadkiel "Righteousness of God"
Uses the violet flame of transmuation, transformation, joy and freedom to transform lower energies to set us free of dis-harmony.
Help us to know mercy, compassion through the practice of forgiveness.
Free us from self-created and self-inflicted negativity and limitations

and much more.....just ask!
Ingredients: Essential oil blend of: Geranium, Litsea, Roman Chamomile, Frankincense, Sandalwood, Palo Santo, Melissa.
Distilled Water, Almond Oil or Sea Salt, Magnesium Sulfate USP & Sodium Bicarbonate.
**Not for internal use**
Each Archangel Essential Oil Creation is available in:

2oz Misting Spray Essential Oil Blend

5ml Essential Oil Blend with almond oil
16oz Bath Soak
5ml Pure Essential Oil Blend (for diffuser or practitioners)
More about Archangel Zadkiel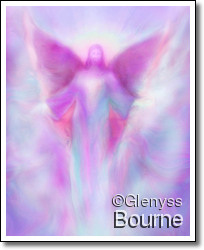 Archangel Zadkiel and the Violet Flame Angels can transmute past experiences with the Violet Flame.
Suggested Invocation:
"Archangel Zadkiel of Heaven and the Angels of Joy, direct the violet flame of transmutation to liberate me from all known and unknown mis-creations, limiting beliefs and behaviors, negative thought patterns and painful memories bringing my soul freedom so that I may live a life of joy and fulfillment. Thank You! Thank You! Thank You!"